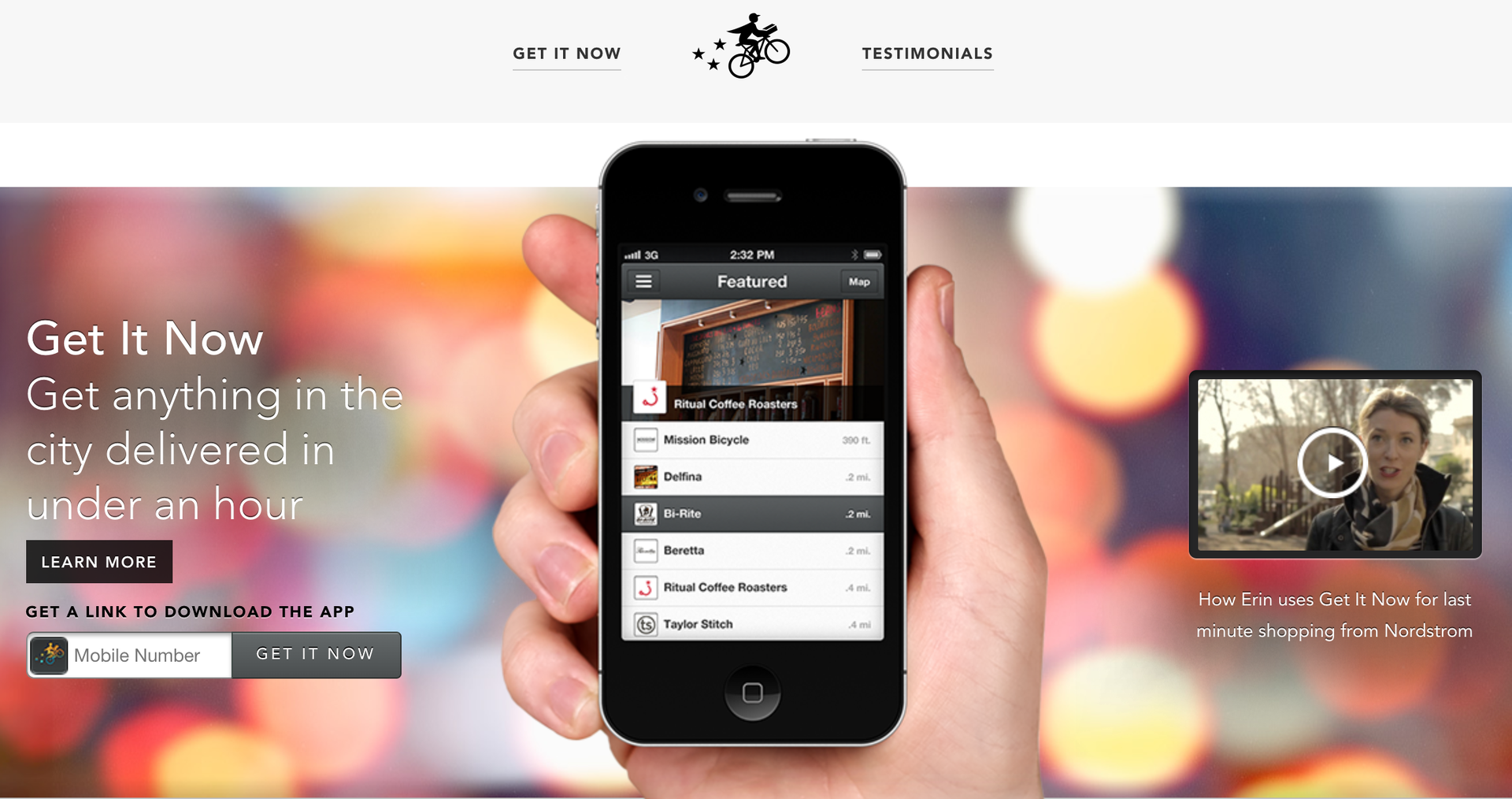 Postmates didn't start out in the food delivery business. It was built as a general-purpose courier service, marketed at local businesses.

In a 2011 press release, Bastian Lehmann (CEO) described the business:
"The basic idea around Postmates is that you have all these great retail stores and local merchants with amazing products, and while more and more of them start to unlock their inventories, and make their products available online, it's still really difficult to get these items delivered within a city"

It wasn't until 2012 that Postmates started moving deeper into consumer food delivery. They launched an app called "Get It Now," which let consumers order delivery from every restaurant in SF, including ones that didn't have order online functionality.

To the author of this newsletter, the app was a big deal because it made it possible to order a burrito from a cash-only Mission Taqueria to anywhere in SF. It may seem frivolous, but it was this core innovation that made Postmates the food delivery behemoth that it is today.

In a 2012 interview with TechCrunch, Lehmann talked about Postmates' competition. "Uber is a premium product, and I don't see them starting to deliver food for $7.99 per order."

Predicting the future is hard. This week, Uber bought Postmates for $2.65B.

The food delivery space has been a battle royale over the last 5 years, with VCs pumping over $3B into delivery startups. The combined Uber Eats / Postmates entity will be the 2nd largest player in the market.

But given that food delivery has been (and will continue to be) a competitive bloodbath— with market leader DoorDash having raised $2.5B in funding, and apparently seeking more as we speak— the deal seems like a win for everyone.

Postmates gets an exit. Uber now has 31% of the food delivery market. Investors in Postmates, some of whom have been waiting a decade for an exit, finally get liquidity. Uber's stock popped by 5%.

But most importantly, it's a win for the startup ecosystem. Money from an exit like this flows back to employees and investors, enabling them to finance the next generation of companies.

Congratulations, Postmates.
Hot startups hiring now 🔥