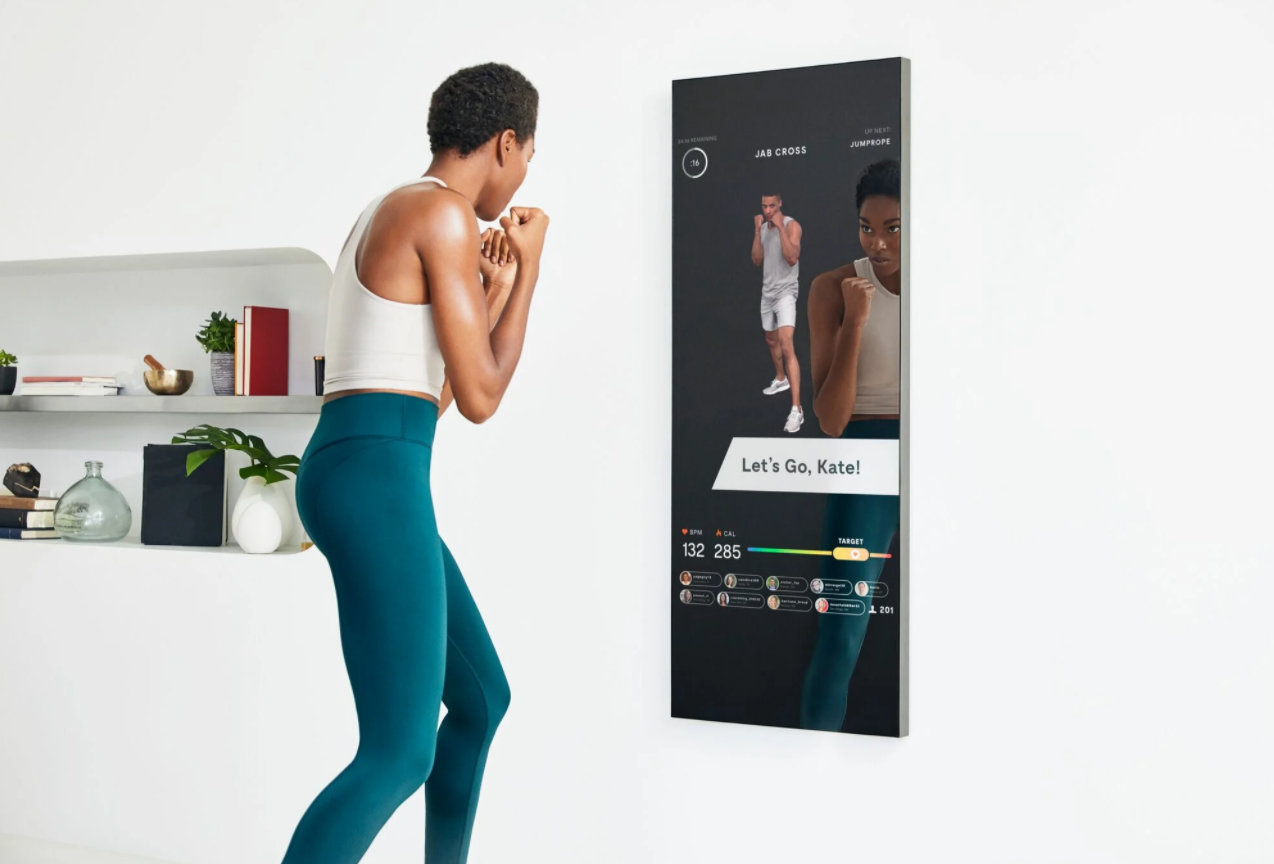 On Monday, fitness retailer Lululemon announced that it's acquiring Mirror, an NYC-based virtual fitness startup. Mirror's product is a giant mirror that sits in your home and streams interactive fitness classes. The classes are produced by Mirror and run the gamut: yoga, boxing, HIIT, etc.

The acquisition is a big deal for two reasons. The first is the acquisition price: $500M. The second is what it conveys for the exploding world of at-home fitness.

Over the last 6 months, the typical gymgoer's mindset has changed from "I'd like to be fit and work out around other people" to "It'd be nice to engage in a well-rounded workout while stuck at home." Peloton's stock price has more than doubled, with consumers swapping out their gym memberships for at-home products like Peloton, Mirror, Future Fit, and others.

An at-home fitness product has to do three things: provide a list of exercises, track those exercises, and keep users accountable. The accountability mechanisms are arguably the most important, as they keep users engaged and paying monthly subscription fees.

Mirror— like Peloton (biking), Ergatta (rowing), and Fight Camp (boxing)— combines hardware, software, and content to deliver a vertically integrated class-like experience from home. The accountability comes from the live content and competitive aspects of the workouts.

Fitness brands want in

At-home fitness startups are becoming the new gyms. And with tech businesses typically valued at higher multiples than retail, the big fitness brands all want in.

Some, like Nike, have developed their own apps. But most, like Lululemon and Under Armour, are buying their way in by acquiring tech startups. Tickets aren't cheap, though. Under Armour paid $475M for MyFitnessPal, a meal tracking app. And Lululemon paid $500M for Mirror.

But given Lululemon did $4B in revenue last year and is sitting on $1B+ in cash, they seem happy to pay.

Welcome to tech, Lululemon.
Hot startups hiring now 🔥