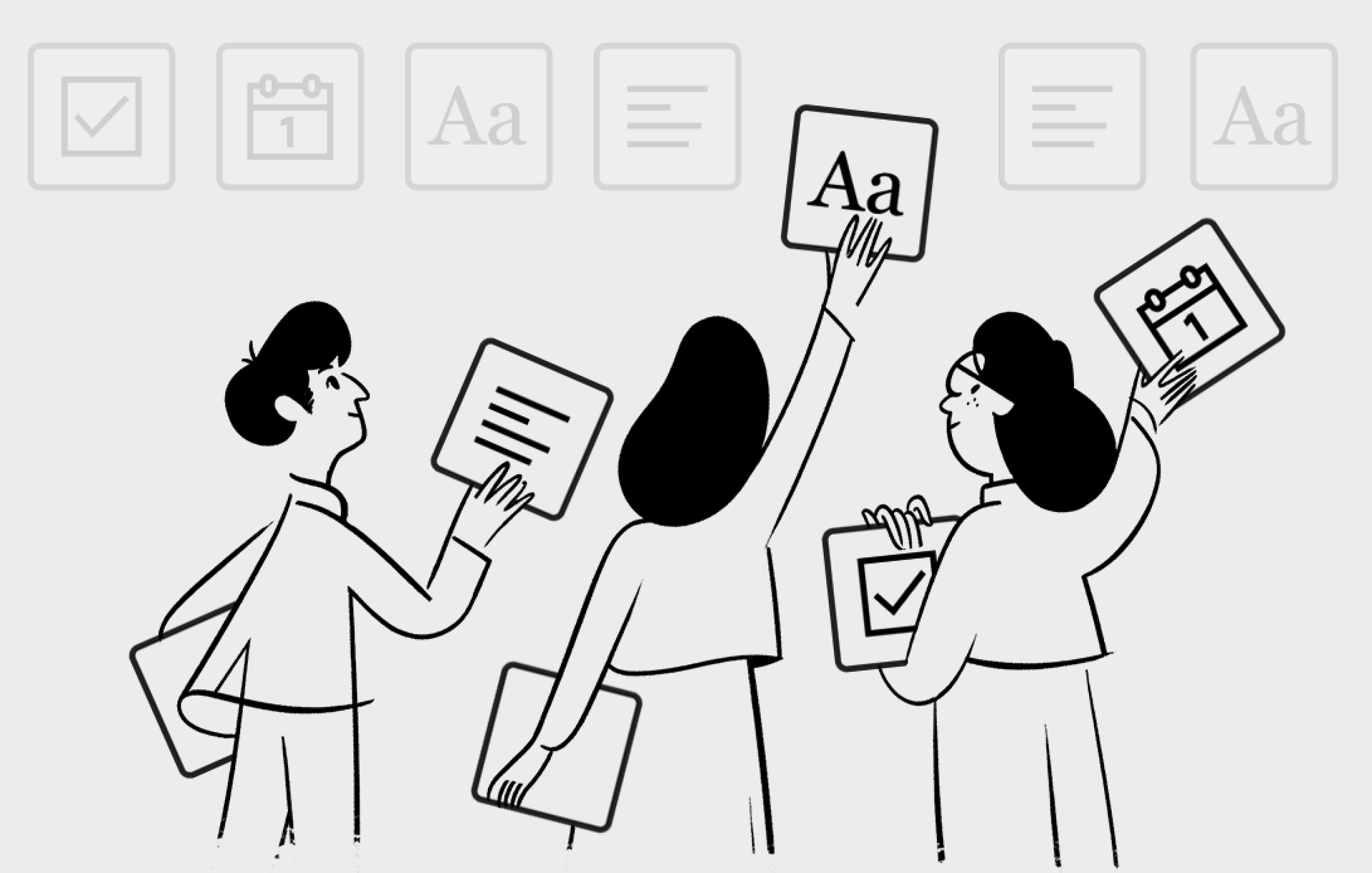 When a new wave of startups appears within a space, there's usually something that their products are doing differently versus their predecessors.

Take, for example, Google Docs. Its differentiating feature was cloud collaboration. Google Docs brought Microsoft Word online, and made versioning and online collaboration just work.

Now, there's a surge of startups replacing Google Docs and Google Sheets. And they're all on a path to becoming unicorns, with a few already there.

They're differentiating themselves by focusing on workflows by using templates.

Airtable is a Google Sheets replacement that raised $100M at a $1.1B valuation. It has a rich templating ecosystem, with pre-built spreadsheets for content calendars, project tracking, user research, employee directories, and more.

Notion, a document management platform, has templates for everything from wedding planning to roadmapping. The startup prides itself on its small size— it was only 30 people last December. Despite that, Notion just raised at a $2B valuation in April, giving it one of the highest valuation-to-employee ratios in the industry.

Quip, which replaces Google Docs, Sheets, and Slides, also has a rich template ecosystem. The startup, founded by former Facebook CTO Bret Taylor, was acquired by Salesforce for $750M.
Coda, whose copy aptly says "Enough of this sheet," is a replacement for G-Suite. It comes with a doc gallery that includes templates for making investment decisions, doing retrospectives, and running distributed projects.

With so many tools available, productivity-heads (ourselves included) may find themselves constantly switching between different tools. But even though the products are similar, they're certainly differentiated and a welcome advance from their predecessor, the G-Suite.
Hot startups hiring now 🔥