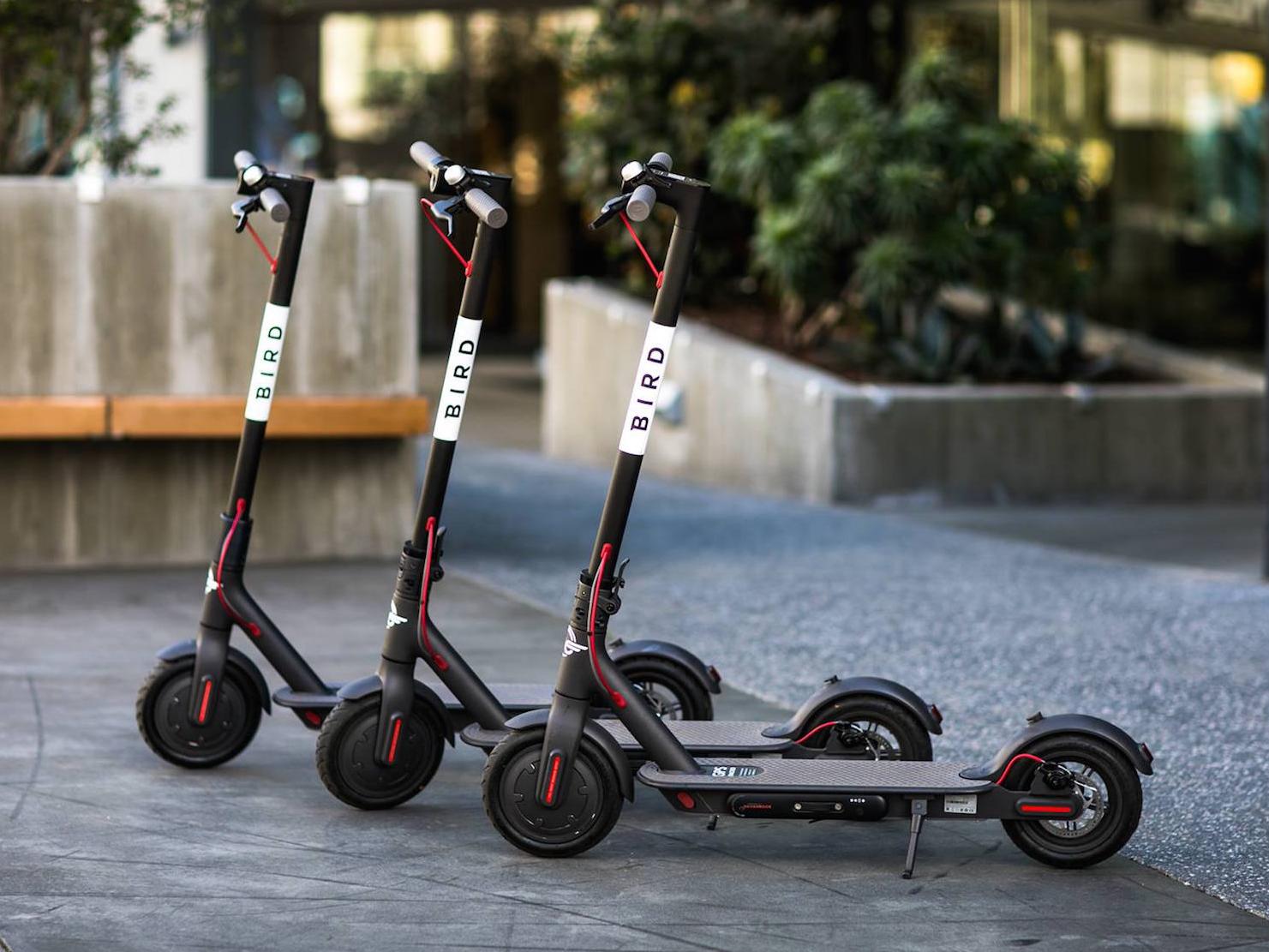 Six months after laying off nearly a third of its workforce, Bird is betting on big-box retail to return to its high-flying ways.
The California-based electric scooter company announced this week it's doubling down on direct-to-consumer sales with a trimmed down version of the Bird One model it released last year. The new model, Bird Air, is available exclusively at Target.
With a top speed of 16 mph and a range of 16 miles, the Bird Air won't win speed or distance competitions with any of the major scooter lines buzzing about San Francisco (or anyone on a bike, for that matter). But at $599, it's half the price of its predecessor — which debuted last year to a chorus of yawns from consumers — and one of more affordable options on the market.
Scott Rushforth, the company's Chief Vehicle Officer (real title), unleashed an impressive array of buzzwords in a company news release:
"Bird Air was born out of the groundswell of support we've seen this year for modeshift and micromobility as individuals increasingly demand sustainable, socially-distant transportation alternatives for their active lifestyles."
Which got cyclists everywhere wondering if Rushforth is summoning his inner Fred Flintstone when riding his e-powered scooter.
Not to be outdone this week, rival scooter maker Unagi responded with news — and buzzwords! — of its own. Announcing the opening of a store in Bird's backyard, CEO David Hyman called Los Angeles "ground zero epicenter for electric scooter culture" and predicted the global scooter market would reach $35B by 2025.
Hot startups hiring now 🔥