Tech vs wildfires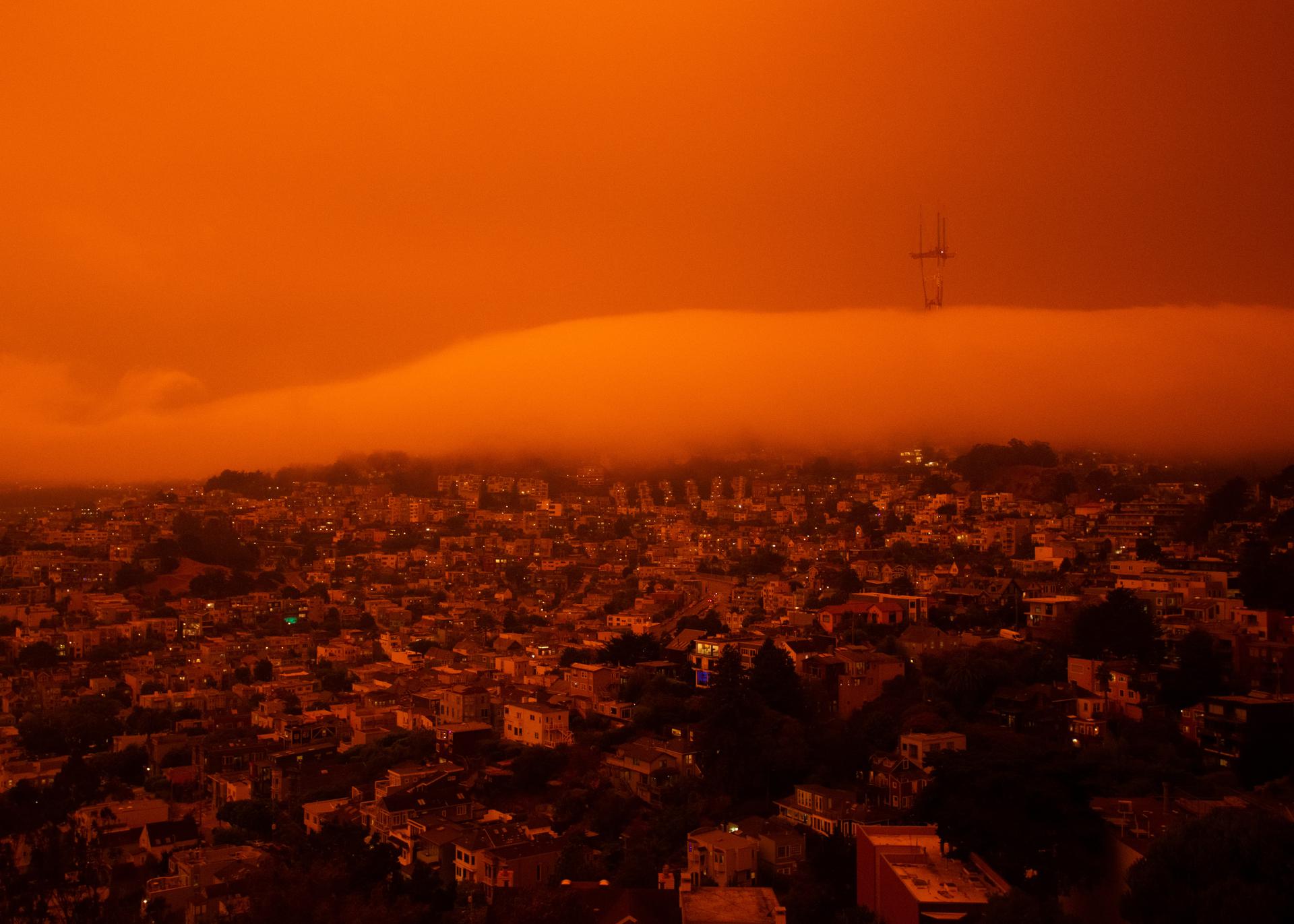 Photo: Patrick Perkins // The San Francisco fog descends upon an orange sky.
The worst wildfire season in California's history blanketed Silicon Valley in a fog of smoke and char, prompting school closures and apocalyptic YouTube videos.
That got us wondering: What is the startup community doing to help?
When it comes to helping firefighters manage fires, it turns out, quite a bit.
California's main fire agency, Cal Fire, is using an AI tool developed by Technosylva, a 50-person company in La Jolla, Calif., to track and predict fire patterns. In Los Angeles, firefighters use a similar AI tool called FireMap, developed by the San Diego Supercomputer Center at the University of California.
San Francisco-based Zonehaven developed a mapping and notification tool that local firefighters use to plot evacuation zones and push evacuation notices over social media platforms. The tool, which received funding from Splunk's social impact fund, was the brainchild of a local fire district chief.
Buzz Solutions, which started as a Stanford University project, raised $1.2M in June for its AI-powered alert system for power grid maintenance. Power lines are a significant source of the record 4M acres of wildfires burning in California (including the state's first gigafire).
Another San Francisco startup, Aclima, which has raised $24M since its founding in 2008, is helping to monitor all that black soot falling from the sky (note: they're hiring).
Hot startups hiring now 🔥
Get link

Facebook

Twitter

Pinterest

Email

Other Apps
Get link

Facebook

Twitter

Pinterest

Email

Other Apps