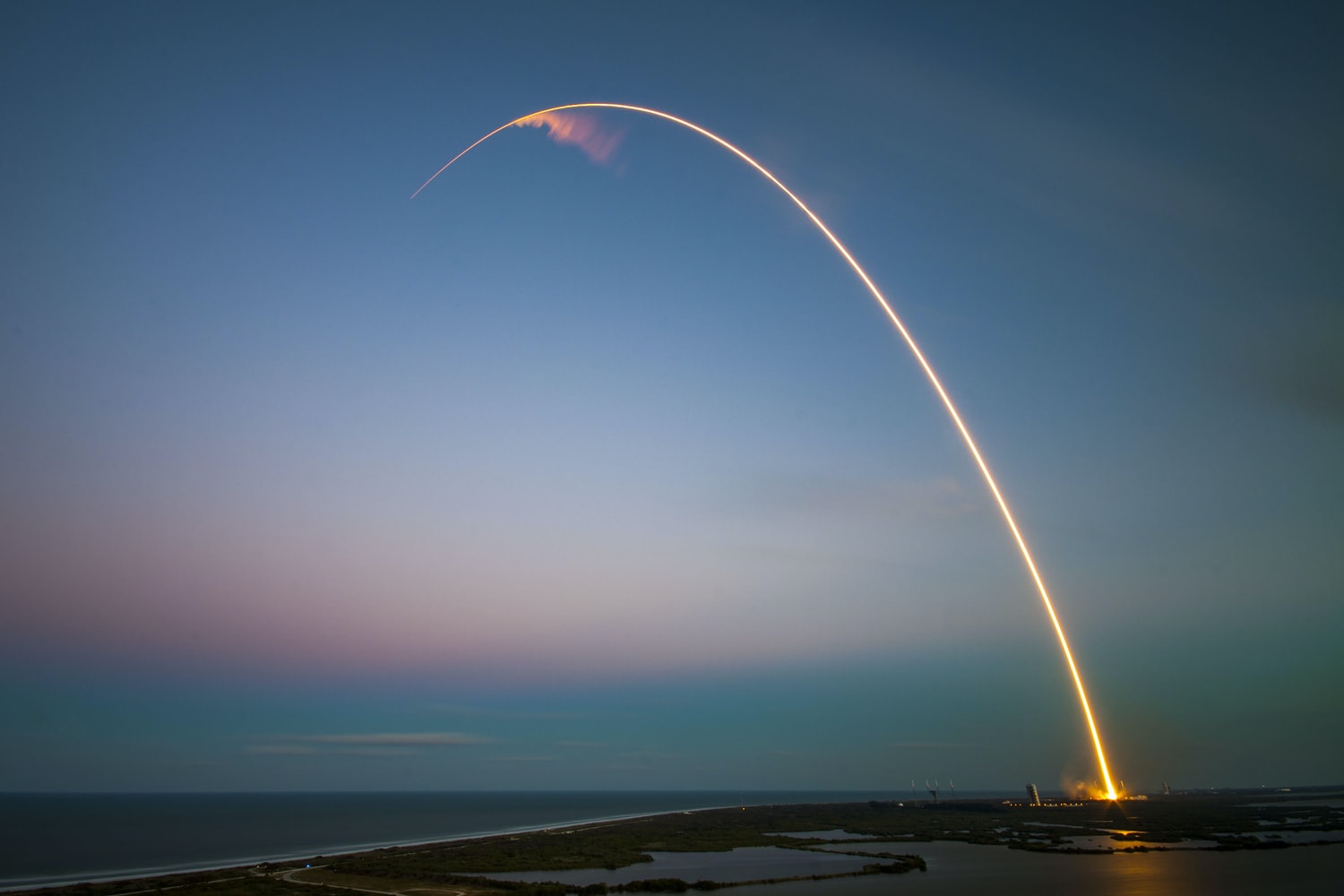 Legendary pilot Chuck Yeager passed away this week at age 97, closing a seminal chapter of flight history.
The next day, Elon Musk opened a new chapter, proclaiming "Mars here we come!" after Space X's next-generation rocket soared above the earth, came back down, and exploded in a massive fireball.
Musk is far from the only one bullish on space tourism. An entire industry is sprouting, from space tourism startups to rocket makers like Relativity, which just announced the world's first 3D printed rocket.
Musk's rocket travelled 8 miles, the same distance Yeager flew — into the "ugh-known," as he put it — in 1947 when he became the first human to break the sound barrier. If SpaceX is successful, the company will send space tourists to Mars in coming years.
While Jeff Bezos's Blue Origin, Richard Branson's Virgin Galactic, and Boeing gear up for tours as early as next year for the uber-rich, fledgling startups out of Florida and Spain are gaining traction for a slower, more comfortable approach aimed at the masses.
By using pressurized balloons, U.S.-based Space Perspective and Spain-based EOS-X Space plan to offer much longer experience — four to five hours, compared to mere seconds you get in a rocket ship — though they won't get you all the way into orbit. Space Perspective announced $7M in VC funding last week.
For those with unlimited budget who are willing to go through the rigorous physical training required, Space Adventures, a U.S. space tourism company, is looking for two people to send to the ISS in 2023 (one will get to do an actual spacewalk).
SpaceX, the only company to fly a private individual to space, plans to send three more space tourists to the ISS next year. Not to be outdone, Virgin CEO Richard Branson says he'll be one of the first to fly his company's rocket 50 miles into orbit next year — and he has 600 people in line to follow for the $250k ride.
For those with a few hundred thousand dollars for travel money, here's the definitive guide to your space tourism options in 2021.
Hot startups hiring now 🔥